Setup guide for the Panasonic FZ-N1 Toughbook ID Scanner.
Panasonic FZ-N1 Initial Setup
Download a PDF guide to FZN1 setup here >>
Barcode Reader Settings
Before you can start using VeriScan Mobile or VeriScan Online on your Panasonic FZ-N1 device, a few initialization steps are required. First, we must access the Barcode Reader settings in the app drawer.
Symbologies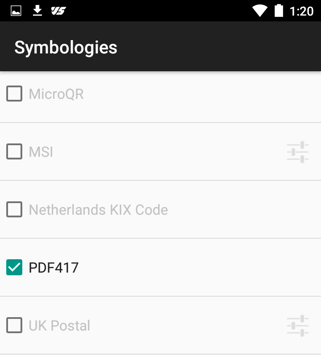 Enable PDF417
Disable all other barcode types.
Enabling any of the other option on this list can cause incompatibilities and may result in error messages or the scanner refusing to parse the data from the barcode of your scanned IDs.
OCR Settings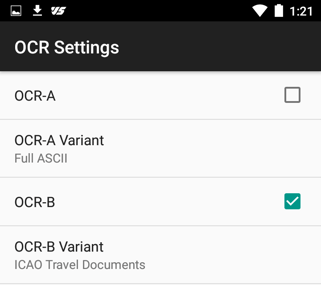 Disable OCR-A and enable OCR-B.
By default, OCR-B Variant should be left on ICAO Travel Documents*
*In rare circumstances, our support team may ask you to change this option.

Only change this option if the support team prompts you to do so.
Once you have successfully done the above, you can continue to the general setup: