Submit a ticket from inside the app to get the fastest and most efficient support
If you are having an issue inside our VeriScan for Windows application, the most efficient way to get quick and efficient support with troubleshooting is to submit a support ticket describing the issue you're having.
Collect logs (only relevant if you already have an open support ticket)
Submit a new support ticket from the VeriScan for Windows app
In VeriScan, go to Settings > Help > Get Help, complete the form to Submit a Support Ticket and click Submit. We strive to respond to all requests as quickly as possible, but if you call before hearing back from us, just let us know that you submitted a ticket.

Logs are automatically included in submitted support tickets so we can most effectively resolve the issue you're experiencing. If you have taken screenshots or have any other images you'd like to include, you can upload and attach files up to 100 MB to help provide context.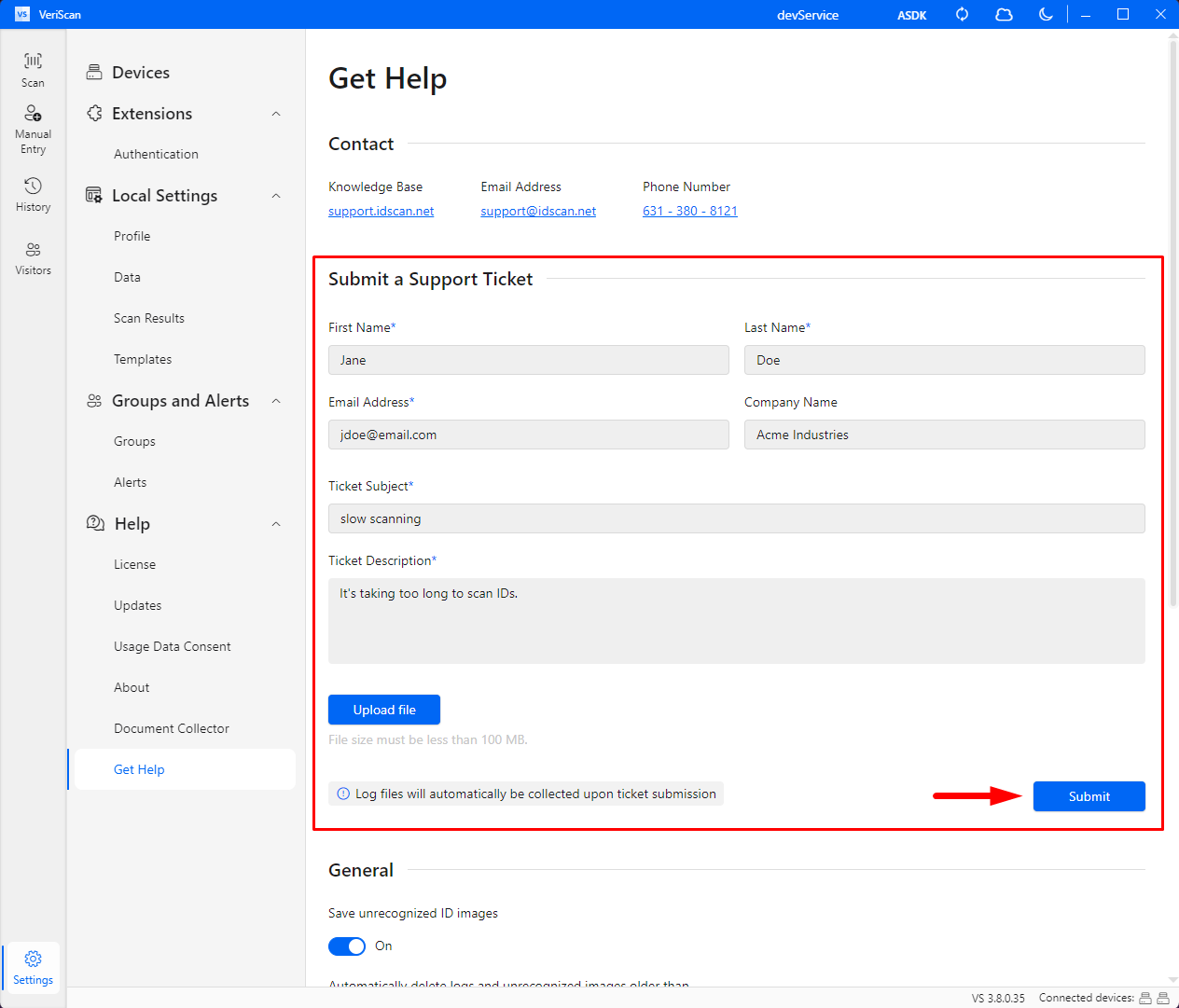 Collect logs
If you already have an open support ticket or just want to collect and send us logs without filling out the form, you can do that as well.
Inside the app, navigate to Settings > Help > Get Help and click Collect.
If logs are collected with Send to Cloud enabled, just click the copy button next to the log key to add it to your clipboard. Our tier 2 technicians will be able to access your logs in our secure cloud server when given that number.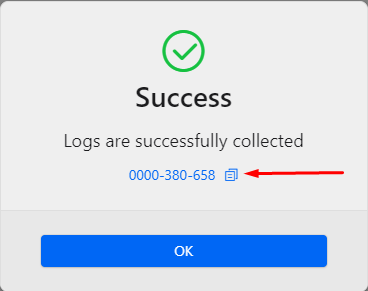 If logs are collected and saved locally, you will need to first click Collect and choose where to save them: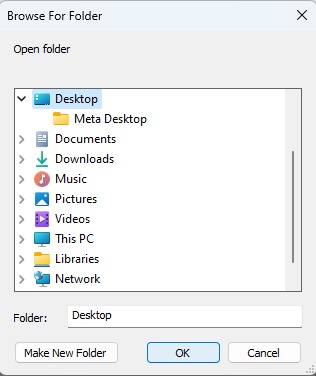 Then click Collect again, and in a moment, you will see this message: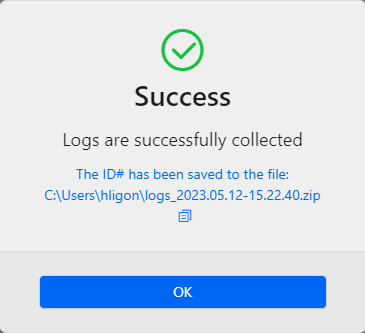 When you are finished, send your 10-digit log key or zipped log files to Technical Support.