You can make changes to your subscription at any time
If you need to change your payment method, plan level or number of devices, or even cancel your subscription, you can do that from the VeriScan Cloud portal.
Simply sign in to your account, and click the Subscription Options button.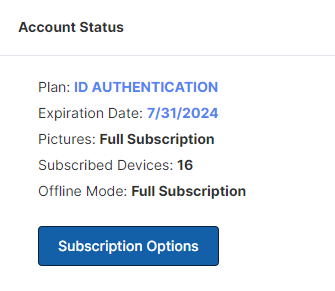 You will be transferred to your my.IDScan.net account, where your subscription is managed. Click the Details button on your active subscription:

Then choose the Actions button at top right to make a change:

If you're changing plan level, quantity, or payment method, click Edit, choose the plan you want, and click Switch To: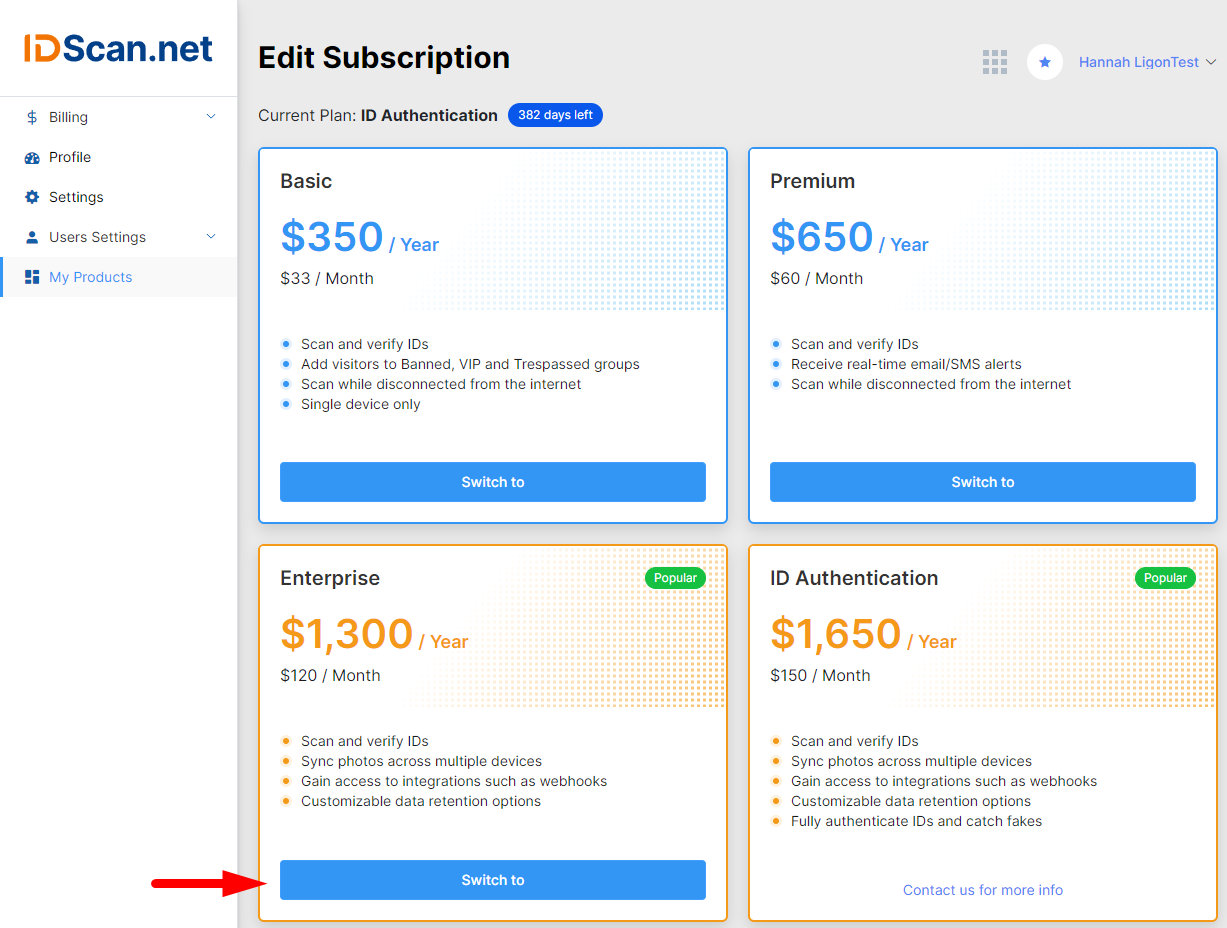 Select whether you want to pay yearly or monthly (paying yearly you will receive a 10% discount). Then enter the total number of devices you will be using for Quantity (not just the number you wish to add). If you have a coupon code, you can enter it here, click Apply and see the discount reflected in the Total shown.
When you are finished, click Go To Checkout: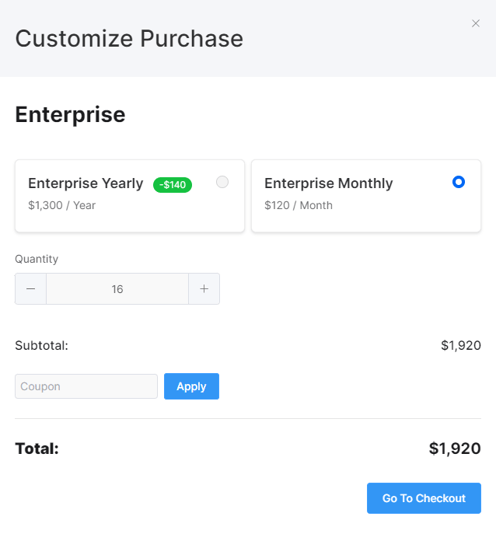 Next, enter your payment information and click Subscribe.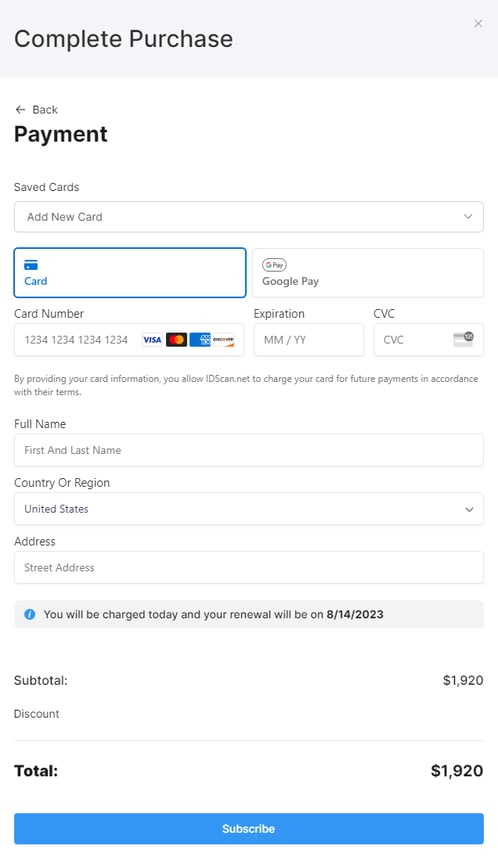 If you are only updating your payment type, you will see a message confirming your next billing date and amount.