A guide to the Android Logcat
TABLE OF CONTENTS
Requirements
Enable USB Debugging on your Android device
Download the latest Android Platform Tools to your PC
USB cable to connect your Android device to your PC
Setup
Enable USB Debugging
This may vary on different versions of Android *
* The screenshots and instructions in this guide are taken from an IDW9000 scanner running Android 8.1.0 Marshmallow. If you have a different device and need help enabling ADB on your device, please create a support ticket here and a representative will guide you.

Go to the system settings and select System > About Phone.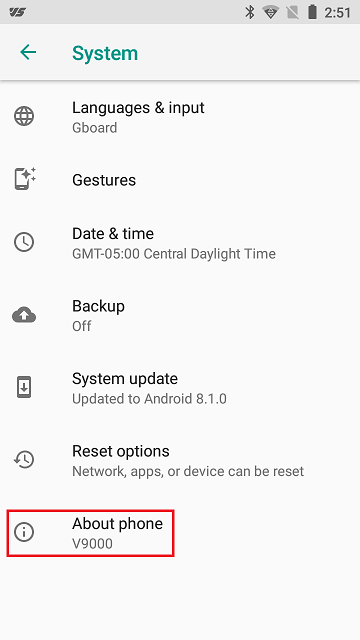 Find the option that says Build Number and tap it 7 times.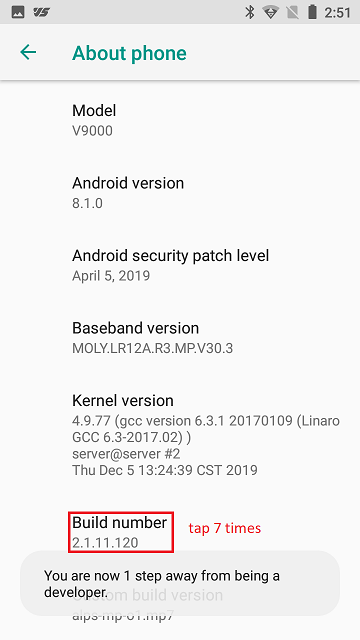 Then go back to the system settings and select Developer Options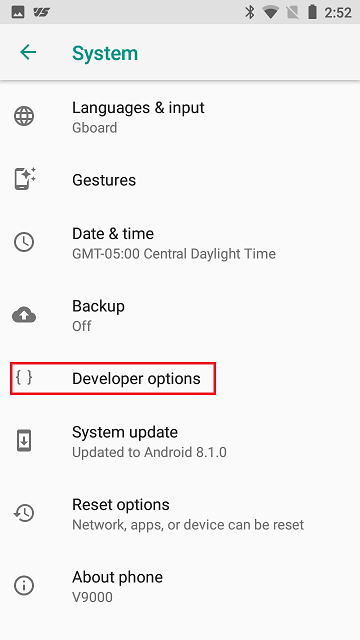 Finally, find and enable the toggle for Android Debugging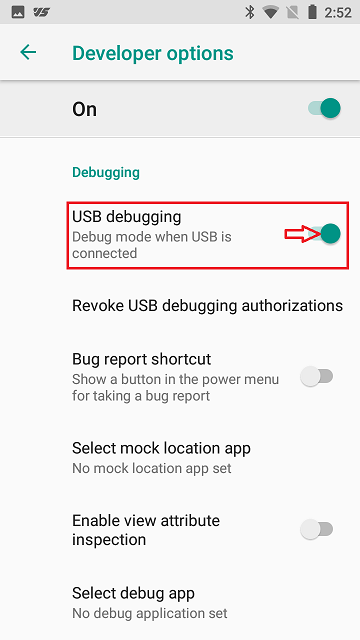 Connect the Android device to your PC via a USB Cable.
Install Android SDK Platform Tools
Download the latest version of the Android SDK Platform Tools from here.
Open the downloaded zip file and move the "platform-tools" folder to the root of the C:\ drive.

Generate a Logcat
Make sure your Android device is connected to the PC via the USB cable.
Open a new Command Prompt on your Windows PC and enter the following commands:
cd c:\platform-tools
adb devices
Your device should appear under the List of devices attached
Your command prompt should look like the following:

Next, reboot your device to clear the log.
You can use the following command to reboot your device via the Command Prompt:
adb reboot
Once your Android device has rebooted, recreate your issue.
Once you have recreated the issue, send this final command using Command Prompt:
adb logcat -d -b main -b system -b events -v time > logcat.txt

The full system log for your device should now appear in C:\platform-tools\logcat.txt
Please provide us with the requested logcat.txt file for analysis.