How to manually install an APK on an Android scanner
TABLE OF CONTENTS
What is Sideloading?
Sideloading is installing an app that doesn't originate from the Google Play Store.
Android applications are saved as APK files, so your file might look like this:
VeriScanOnline.apk
This can be useful when using a custom-developed Android app that isn't available to all users.
DO NOT install APK files onto your device if you do not trust the source.
You should only install APK files from an IDScan.net representative and an idscan.net download link.
If you have any questions, you can always reach out to us by creating a support ticket here.

How To Sideload an APK
Download the APK to a memorable location: typically it will be in your downloads folder.
Connect your device with the provided USB cable.
Your PC should chime, and a notification will appear on your device.
Pull down the notification shade and tap this notification:
Android System - USB Charging this Device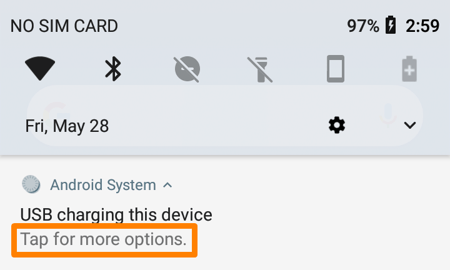 In the Use USB to menu, select the Transfer Files Option: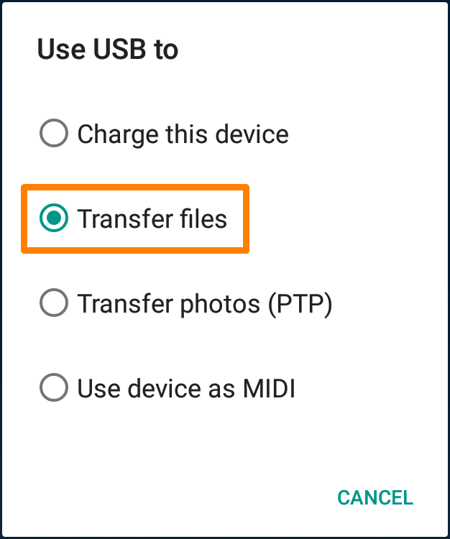 The device may disconnect and reconnect automatically.
It will appear on your device as a standard USB Storage device.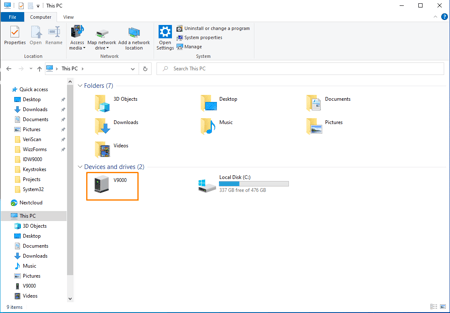 Locate the .APK file from the location you saved it on your PC and copy it.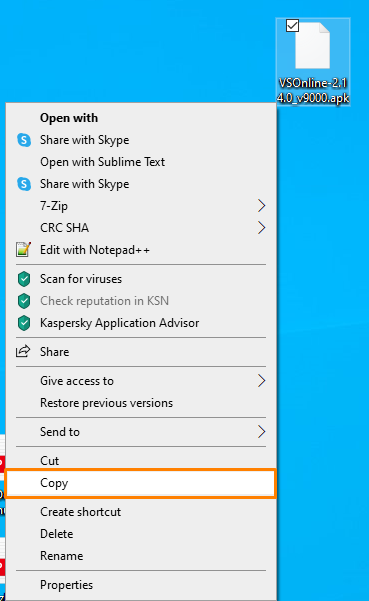 Navigate to the Downloads folder located at V9000 > Internal Shared Storage > Download
Paste the APK to your device's download folder.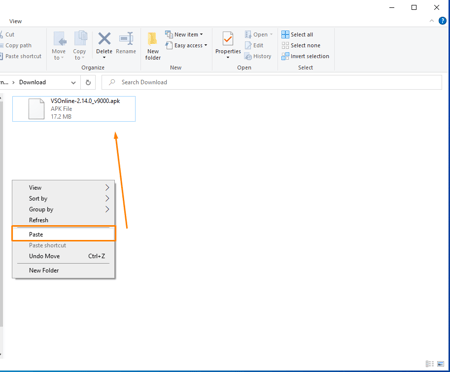 Once the transfer is complete, you can disconnect your device from your PC.
On your device, open the File Manager application.

Locate the Download folder within the File Manager and locate the APK file you just copied.
Tap on the APK and it will open the Install dialogue.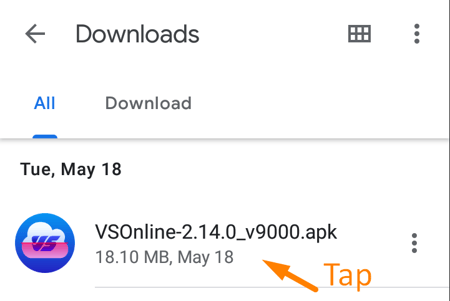 It will ask you if you would like to install the application.
Select the Install button to begin the installation.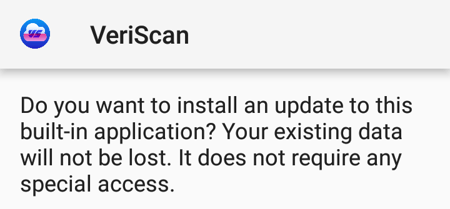 Once the installation is complete, it will notify you with the option to open the newly installed app.
Tap Open to launch the newly installed application.