Learn how to access VeriScan's new portal and set all your connected iOS device settings in one convenient place.
As of March 15, 2023, iOS devices using the VeriScan app to scan will begin using the iOS app settings selected in the new VeriScan Cloud portal.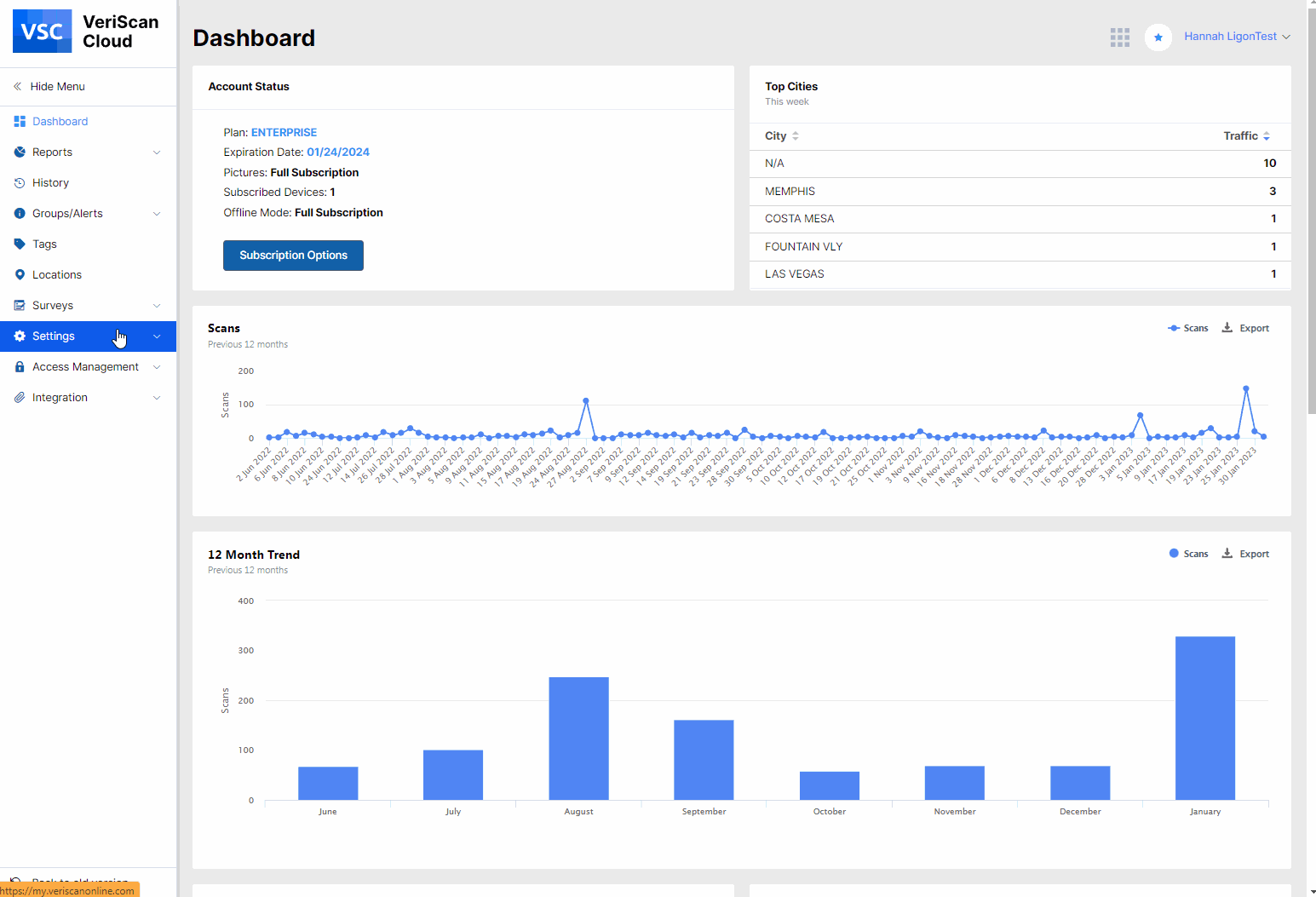 FAQs
What happens to the in-app settings I have selected now?
Your account admin can update the VeriScan Cloud portal with those settings anytime before March 15, 2023. If you do, your in-app settings will be locked to the settings selected in the portal. If you take no action, your in-app settings will be locked to defaults. However, you can update them in the portal at any time.
What if I want to use different settings for devices in different locations?
You can set up more than one Local Settings profile. Then you can edit the location to use whichever profile works best. When you create new devices, you can assign them to the locations that match the settings you want to use.
Does this apply to the VS Max app?
No. VS Max in-app settings will remain.
Can I use the old VeriScan Cloud portal to update these settings?
These settings are available only in the new VeriScan Cloud portal.
Will settings from the other tabs in the VeriScan Cloud portal reflect in my iOS app?
Yes, many VeriScan Cloud portal settings are universal across all apps. For example, if you want to enable the multi-scan alert, to tell you when the same ID has been scanned twice in a configurable time period, you can set it in the Local Settings > Alerts tab.