How to set up address alerts on your Android device
TABLE OF CONTENTS
The Online Address Alert List allows specific addresses to be added to a list. Once enabled the VeriScan Online Android App will display a message if any scanned ID has an address matching one on the list.

This message will not differentiate between different people at an address.
Adding an Address to the Address Alert List
To add an address to the online Address Alert List, you can go to
veriscanonline.com > Groups/Alerts > Address Alerts > Add Address


All fields are required to add an address to the list.
Enter the Street address, City, State, and ZIP code as they appear on the ID. Only the 5 digit ZIP code is required.
Click Create to add the address to the list.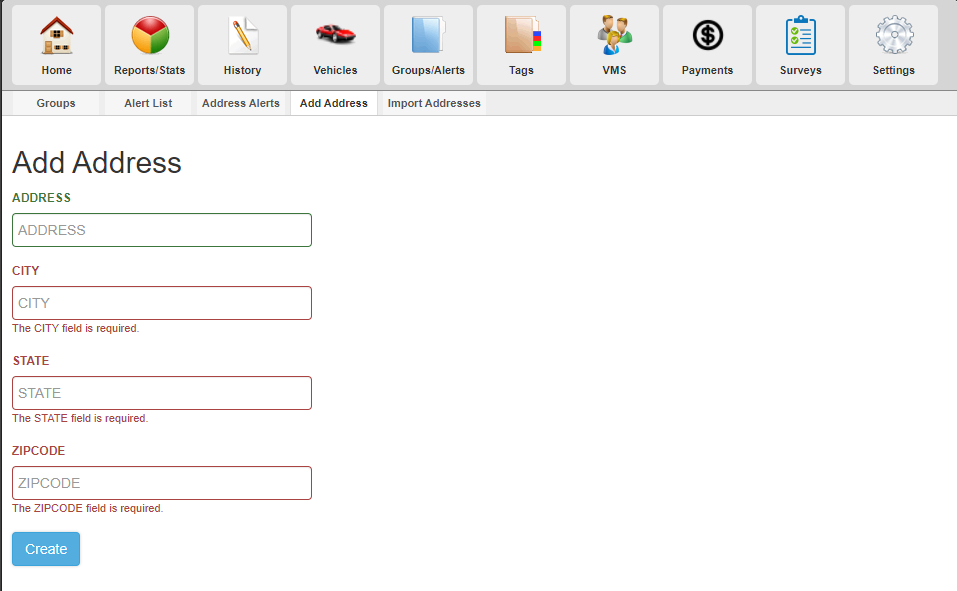 Enabling the Address Alert Pop-up on the Device
Once addresses are added to the list in the VeriScan Online portal, the Address Warning needs to be enabled on the device.
Launch the VeriScan Online Android App.
If the app is not currently logged in, then log into the app using the device login and password from your VeriScan Online portal. If you need assistance with this, please reference our guide on Creating Device Logins.
Click on the three line menu ( ☰ ) at the top left of the app.
Click on Settings.
Scroll down to the Warning Pop-Ups category.
Enable the Address Warning option near the bottom of the list.


Now when you scan an ID that matches an address on the Address Alert List, the app will display a warning indicating that this address is on the list.